How Nurses Facilitate the Advance Care Planning Process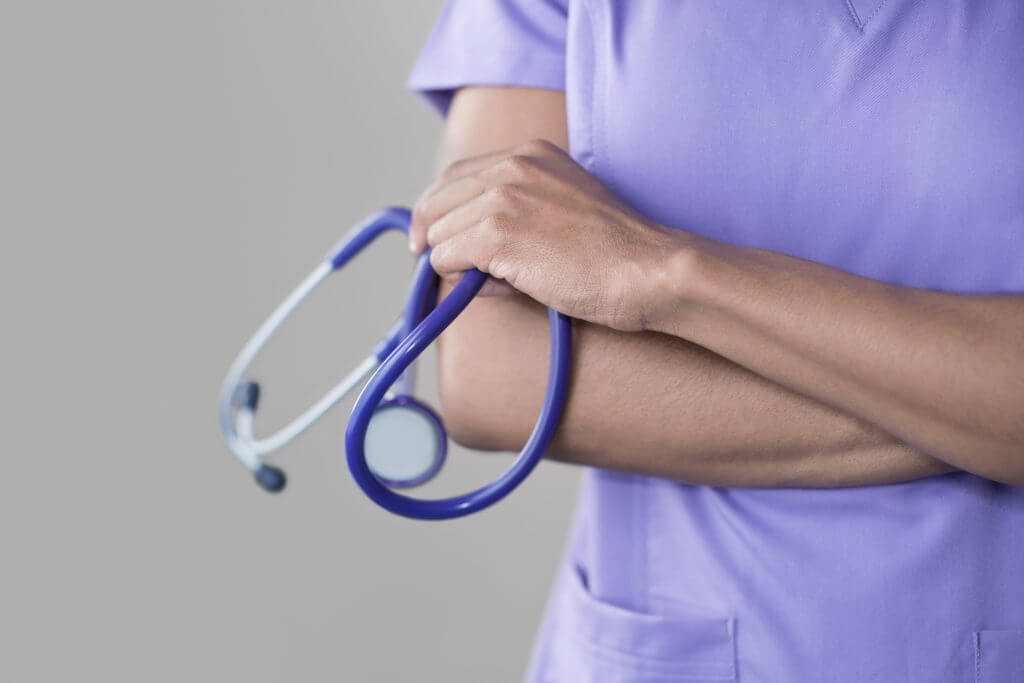 Registered nurses are often at the forefront and the frontline when it comes to patient care. So naturally, they are in a unique position to champion and facilitate advance care planning (ACP).
Part of the 2017 Palliative Nursing Summit, hosted by the Hospice and Palliative Nurses Association (HPNA), involved developing targeted initiatives to improve care and outcomes for patients and their families. The recently-announced #ISaidWhatIWant initiative is a result of the Summit. The purpose of this initiative is to encourage nurses to lead by example by creating their own advance care plan.
In addition to leading by example, nurses play a key role in facilitating ACP with patients. Both the American Nursing Association and HPNA have position statements establishing that nurses should take a leading role in promoting ACP. According to HPNA, the nurse's role in assisting patients and families with ACP is an important nursing responsibility, which can better prepare families to make decisions that honor patients' preferences.
As part of their role in providing quality patient-centered care, nurses can facilitate ACP in several key ways.
Assessor & Initiator
Patient assessment is the first step of the nursing process – the information gathered during assessment forms the basis of a patient-centered care plan. While ideally, ACP discussions begin during an outpatient visit when a patient is healthy, they often occur close to the end of life for patients with advanced illness. Either way, assessment is a perfect time for nurses to obtain information about a patient's background that will enable initiation of ACP discussions.
Some sample questions and opening statements for initiating an ACP conversation include:
"I need to ask you several questions to find the best way to help you plan for future medical needs."
"Help me understand what you know and believe about advance care planning (ACP) and/or healthcare (advance) directives."
"Do you have any religious, cultural or personal beliefs that might influence your preferences for life-sustaining treatments?"
"What is your understanding of options for treatment, testing, interventions and comfort you can receive?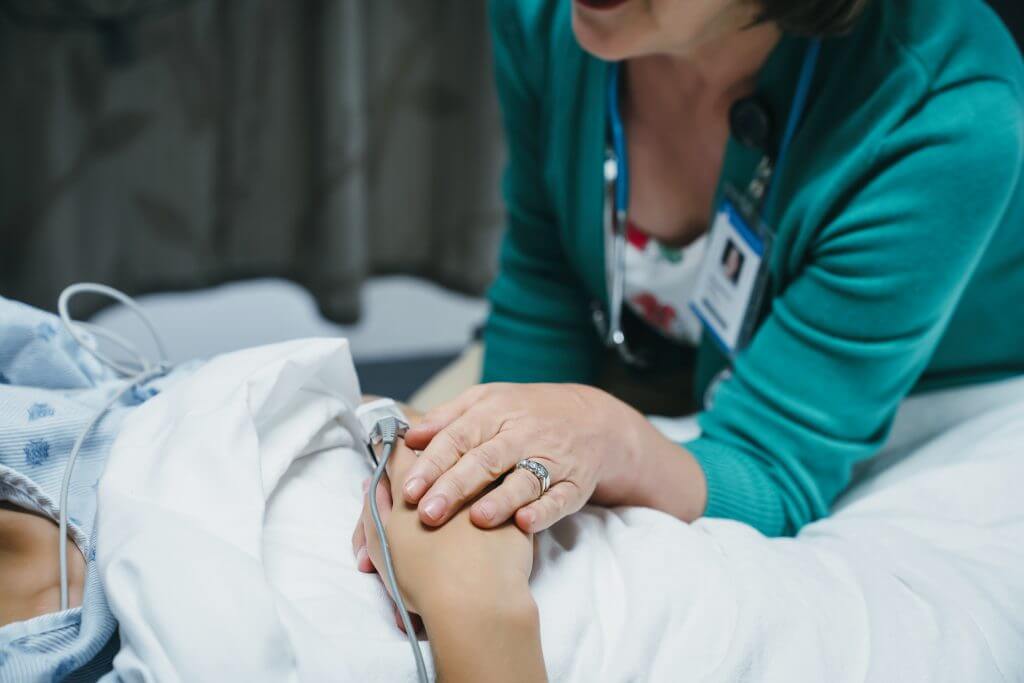 Educator & Communicator
One of the most important jobs of a nurse is providing patient education. Nurses are on the frontline of patient care – typically interacting more with patients than healthcare providers. Because of this, nurses serve as a primary source of information for patients and have many opportunities to facilitate ACP discussions.
Opportunities for ACP education and communication include:
After a patient receives a new diagnosis or prognosis, the nurse may answer questions and reinforce next steps in the plan of care, including ACP.
If a patient has not previously had an ACP conversation, nurses can teach patients why planning is important.
When a patient expresses a desire for advance care planning, the nurse can communicate the request to the healthcare team.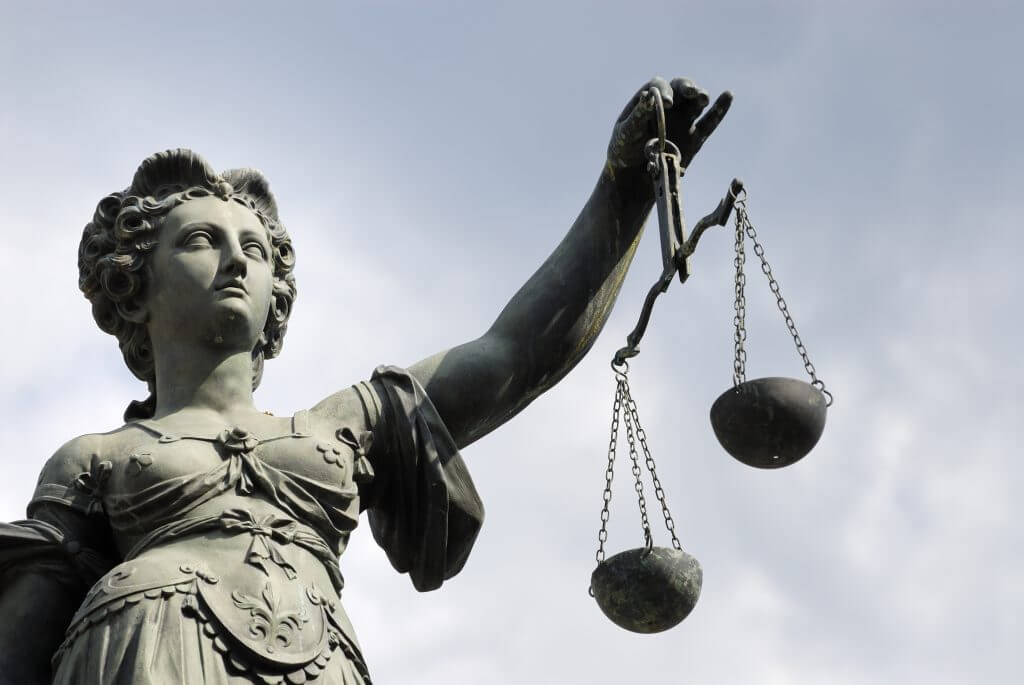 Advocate
Advocacy is a key tenet of nursing practice. The ANA's Code of Ethics states that "the nurse promotes, advocates for, and protects the rights, health, and safety of the patient." Facilitating ACP is a natural means to advocating for patients.
A nurse who facilitates ACP is advocating for patients by:
Allowing them to state their wishes
Respecting personal autonomy
Empowering them with some control in disease management and end-of-life planning
Establishing trust, open communication and rapport
Providing patient and family-centered information regarding disease status
Exploring options for care that align with their condition, values, beliefs and preferences
Fostering shared decision-making
Supporting them in making quality of life choices throughout the lifespan
Minimizing unwarranted or unwanted treatment and patient suffering
While a primary goal of nursing is to meet the comprehensive needs of patients across the continuum of care, nurses often believe it's outside their scope of practice to have ACP conversations.
Every advance care planning initiative should include the critical role of nursing. (If your advance care planning initiative could use a jump start, read this article. Healthcare systems play an important role in educating clinicians, nurses and other support staff on what their respective roles are and how they can effectively initiate and carry on these important conversations with patients.
To learn more about HPNA's #ISaidWhatIWant initiative and for additional resources, visit https://advancingexpertcare.org/ACP.
If you would like to learn more about how ACP Decisions' evidence-based patient decision aids can facilitate advance care planning within your organization, please contact us!
Four Simple Strategies for Improving Your Patients' Health Literacy
Four Simple Strategies for Improving Your Patients' Health Literacy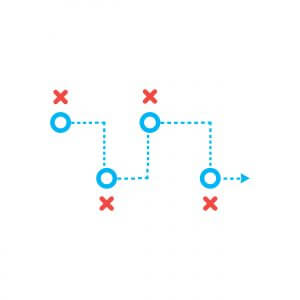 The U.S. has a health literacy problem. According to the U.S. Department of Health and Human Services, nearly nine out of ten adults lack the necessary skills to manage their health and prevent disease. Low health literacy has been linked to higher rates of chronic illnesses and preventable hospitalizations, poor self-care and less frequent use of preventive services.
At some point, everyone will need to be able to access, understand and act upon health information to address a health issue. While it is crucial that health systems promote accessibility and understanding, healthcare providers shoulder the primary responsibility for improving health literacy.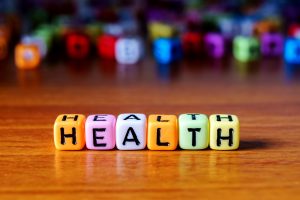 A closer look at health literacy    
Health literacy is defined as "the degree to which an individual has the capacity to obtain, communicate, process, and understand basic health information and services to make appropriate health decisions."
For example, someone with a high level of health literacy would understand the relationship between smoking and cancer risk, which empowers them to make healthier lifestyle choices. They also will likely be able to recognize the basic symptoms of a chronic disease, which will enable them to access care when needed.
While choosing a healthy lifestyle, knowing how to seek medical care and taking advantage of preventive measures are all benefits to individuals who understand and use health information, access to information is a key determinant of health literacy according to the World Health Organization. People who have limited or no access to health-based information are likely to experience lower levels of health literacy.
Using a few simple strategies, you can improve your patients' health literacy skills by providing health information that is accessible, clear and actionable.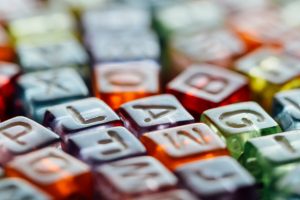 Use plain language
An important strategy for improving health literacy is to use plain language in both verbal and written communications. According to plainlanguage.gov, plain language should ensure that users can find what they need, understand what they find, and use what they find to meet their needs.
Key elements of plain language include:
    Organizing information so the most important points come first
    Breaking complex information into understandable chunks
    Using simple language and defining technical or medical terms
    Using the active voice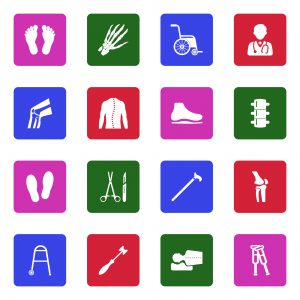 Use visual aids
Visuals, including simple illustrations, images, informational graphics and videos, can help patients better understand health information. Visual aids can also reinforce written or verbal health communication. This is especially important since health information given in a stressful or unfamiliar situation is less likely to be retained.
It is important to choose meaningful visuals that are culturally sensitive, linguistically appropriate, have clear heading, labels and captions, and support your message.
Resources for finding and using visuals effectively include:
Patient decision aids that are rich in visuals are also a valuable tool for enhancing shared decision making as well as health literacy.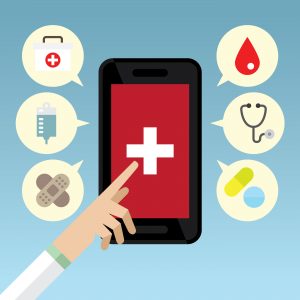 Recommend and use technology
According to a 2017 Pew Research Center study, nearly 90% of Americans are now online and 77% own a smartphone. Recent developments in technology, such as patient portals, telemedicine solutions and mobile applications can help you connect more effectively with more patients, which will ultimately contribute to improved health literacy levels.
Ways technology helps:
Patient portals can deliver critical health information, such as test results and treatment instructions
Telemedicine can be used to assess and treat underserved patient population, such as those with limited mobility and in rural areas
Mobile apps offer patients multiple options for learning about or managing health issues. Smartphone apps can collect personal health data to be shared with physicians, provide general health information, and assist with preventive lifestyle strategies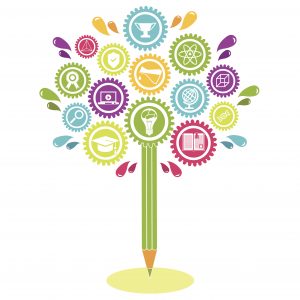 Use effective teaching methods
The Institute for Healthcare Improvement suggests several teaching methods providers can use to improve communication and help patients better understand health information:
Ask open-ended questions to assess a patient's understanding of written materials, including prescription labels.
Use the Teach Back communication method to determine if a patient has understood your instructions and can repeat the information in their own words.
Use "Show Back" when teaching a patient to use a device or perform a task, to demonstrate correct use.
Speak more slowly when providing instructions, with an emphasis on being respectful and clear without being patronizing.
October is Health Literacy Month– a time to promote awareness about health literacy and the value of understandable health information and to work on ways to solve health literacy problems.  This year's theme is "Be a Health Literacy Hero," which is about taking action and finding ways to improve health communication. You can be a health literacy hero by using just 4 simple strategies with your patients! Know a health literacy hero? Share the story here.
ACP Decision is committed to developing video decision aids that provide patients with information they can understand and use to make the best decisions for their health. Contact us to learn more!
How Shared Decision Making Enhances Patient Safety for Serious Illness Care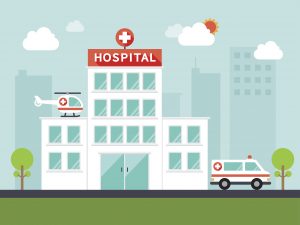 Studies estimate that anywhere from 250,000 to 440,000 people in the U.S. die every year due to preventable medical errors.  While very little research on patient safety has been done specifically for patients in palliative care, they are more vulnerable to errors and related adverse events.
The end-of-life is a vulnerable time.  Multiple healthcare transitions, changes in goals of care and misconceptions regarding serious illness care can jeopardize patient safety.  Achieving a higher level of safety is possible with shared decision making (SDM).
SDM is a communication process in which the provider shares all relevant treatment risks, benefits and alternative treatments, while the patient shares all preferences and values regarding personal choices.  The result is a mutual decision on best care that reflects these components.
Safe care involves "avoiding harm to patients from the care that is intended to help them."  Medical SDM promotes safe care of patients through more effective communication, inclusion of advance care planning, improved understanding, patient engagement and positive patient experience.
Effective Communication
---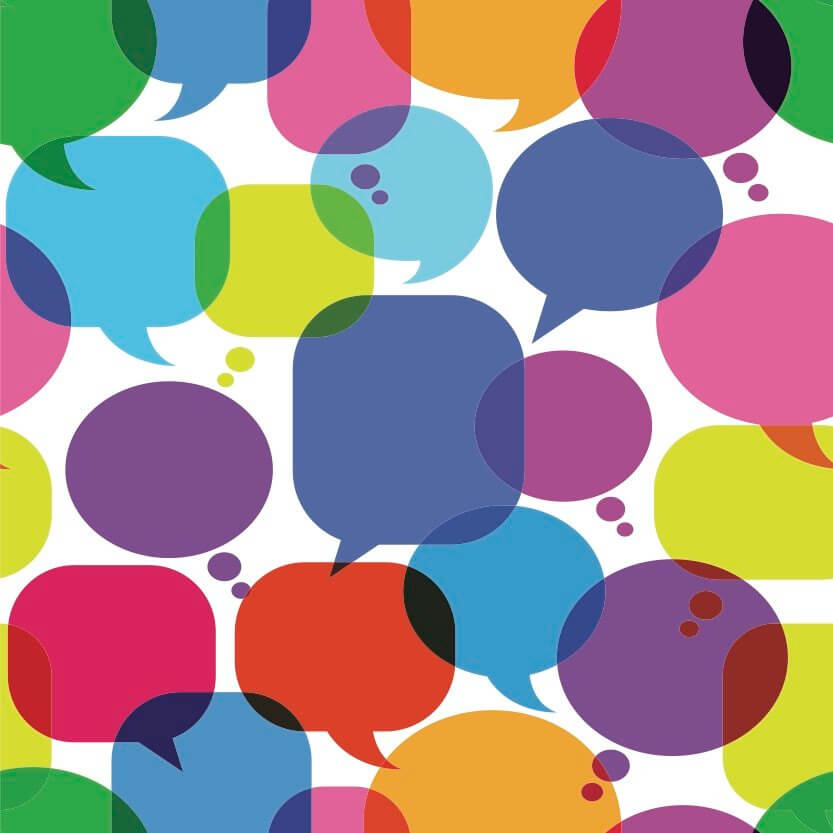 Improving communication with patients using SDM is an effective patient safety strategy across the continuum of care – from the decision to undergo a certain procedure to determining care at the end of life.
A study published in JAMA Internal Medicine found only 30% agreement between the end-of- life care preferences expressed by patients and their families with the actual care that was documented in the medical record.  The study concluded that the communication between healthcare professionals and the patients and family members was inadequate.  This study prompted a follow-up editorial: "Disregard of patients' preferences is a medical error."
As a two-way communication process, SDM encourages an active partnership between physicians and patients.  Rather than the decision-making process being one of passive informed consent, it becomes a more collaborative, patient-centered experience.
Meaningful dialogue regarding serious illness care ideally involves thorough and clear communication about what patients and their families can likely expect and what their options are regarding easing symptoms and comfort.  It also involves listening to patient concerns and understanding their preferences and values.  SDM ensures that the care patients receive aligns with their preferences.
Advance Care Planning
---
Advance care planning uses SDM to document patients' goals of care and preferences in the event they lose decision-making capacity, which is often the case during serious illness and at the end of life.
In a recent study, half of chronically ill, older patients had documented advance care planning; however, half of those with completed legal forms or orders had no documentation of discussion.  For those who did have a documented discussion, most were not easily accessible.
A case study published by the Patient Safety Network on the AHRQ website, concludes that "failure to explore patient and family wishes, document advance care planning, or communicate key decisions should all be seen as adverse events."
Ensuring patients' wishes are honored and their preferences are documented and easily accessible is an essential part of delivering safe care and avoiding harm.
Improved Understanding
---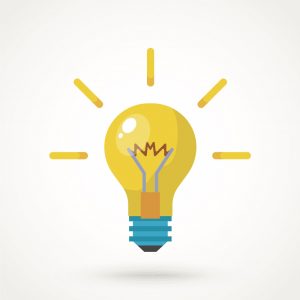 Health literacy is a critical patient safety issue.  Patients cannot make informed medical decisions if they do not understand the health information that is provided to them.
Health literacy refers to "patients' ability to obtain, process, and understand the basic health information and services they need to make appropriate health decisions."  The National Academies of Sciences (formerly the Institute of Medicine) estimates nearly half of all American adults have difficulty understanding and acting upon health information.
In order to overcome health literacy or cultural barriers that may impede effective physician-patient communication, SDM should include proven strategies to facilitate understanding, which include:
Speaking slowly and using plain, nonmedical language
Using visual aids
Limiting the amount of information provided and repeating the information
Using teach-back techniques
Encouraging patients to ask questions
Providing patient-friendly educational materials
Patient Engagement and Positive Patient Experience
---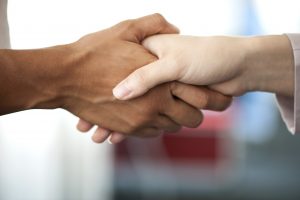 The SDM process naturally involves patient engagement and often results in positive patient experience.  Both factors are linked to improved patient safety.  Patient engagement and patient experience are important at any point of an individual's care spectrum, from routine medical care to end-of-life care.
Patients who are engaged in their care ask questions, share relevant health information and concerns, and are more likely to follow-up and adhere to treatment plans.  Lack of engagement can lead to suboptimal outcomes, unmet medical needs and delayed care.
Studies have shown positive associations between patient experience, patient safety and clinical outcomes.  Better patient experience is related to better adherence to treatment and medication recommendations, health-promoting behaviors and better medical resource use.
SDM is often done in conjunction with patient decision aids.  Quality patient decision aids are designed to provide information in ways that enable the patient to understand their options, the risks, benefits and alternatives to a proposed treatment.
Learn how to overcome common barriers to shared decision making with quality patient decision aids right here.
The Kaiser Foundation Annual Report on Medicare and What it Means for Advance Care Planning
Driven by the baby boomer generation, there has been a 36% increase in the number of Medicare beneficiaries over the last decade.  In 2007, there were 44 million enrolled for Medicare Services; today, there are almost 60 million.  This only represents a portion of baby boomers — an estimated 10,000 people turn 65 every day. It won't be until 2030 that all the baby boomers have reached retirement age and will be eligible for Medicare.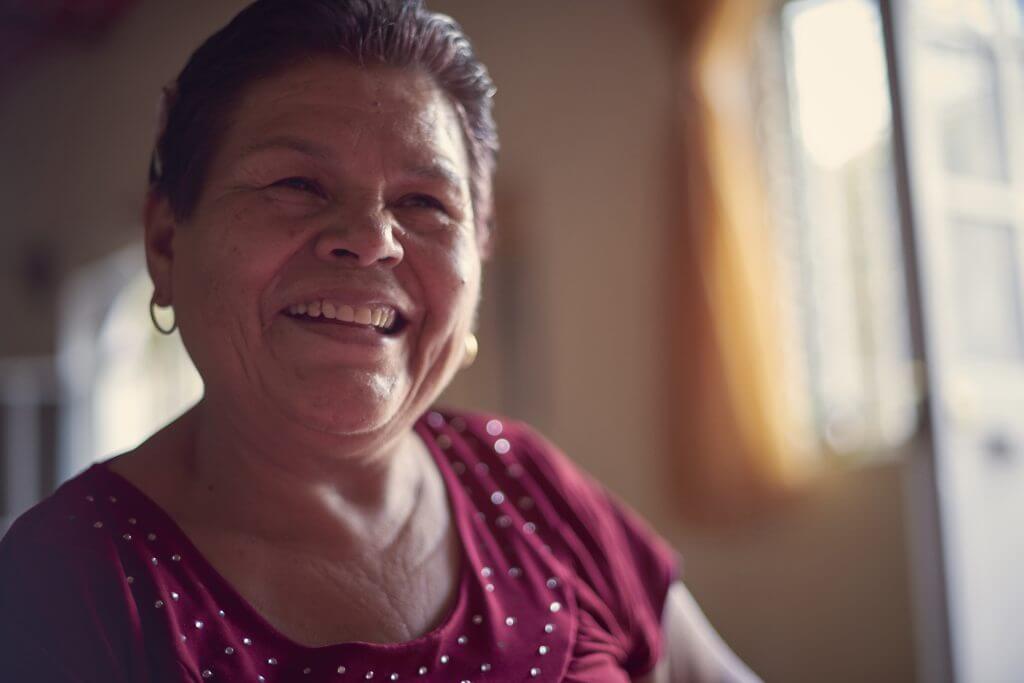 The Henry J. Kaiser Family Foundation's (Kaiser Family Foundation) annual report on Medicare, which was released in June, examines the spending and financing trends and patterns of the nation's enormous (and growing) federal health insurance program.
Key facts highlighted in the report:
Medicare spending is projected to rise to 18 percent by 2018, up from 15% in 2017.
The Medicare Hospital Insurance (Part A) trust fund is projected to be depleted in 2026, three years earlier than the projection made in 2017.
Medicare benefit payments for 2017 totaled $702 billion, up from $425 billion in 2007.
As enrollment in Medicare Advantage plans increased, payments to these plans for Part A and Part B benefits as a share of total Medicare benefit spending nearly doubled from 2007 to 2017 – from 18 percent ($78 billion) to 30 percent ($210 billion).
The increase in Medicare average annual spending has slowed in the past decade, from 7.3% in 2001 to 2010 to 5% from 2011 to 2017. One of the contributing factors is the influx of younger, healthier beneficiaries as the first of the baby boom generation aged into the program.
Increasing Medicare enrollment, use of services and intensity of care along with rising health care costs are projected to drive Medicare per capita spending growth at an average annual rate of 4.6 percent over the next 10 years.
So, what are the implications for advance care planning?  This report reveals the growing need for higher-quality, cost-efficient care for baby boomers as they age into Medicare.  Advance care planning services are an essential part of meeting this need.
A vulnerable population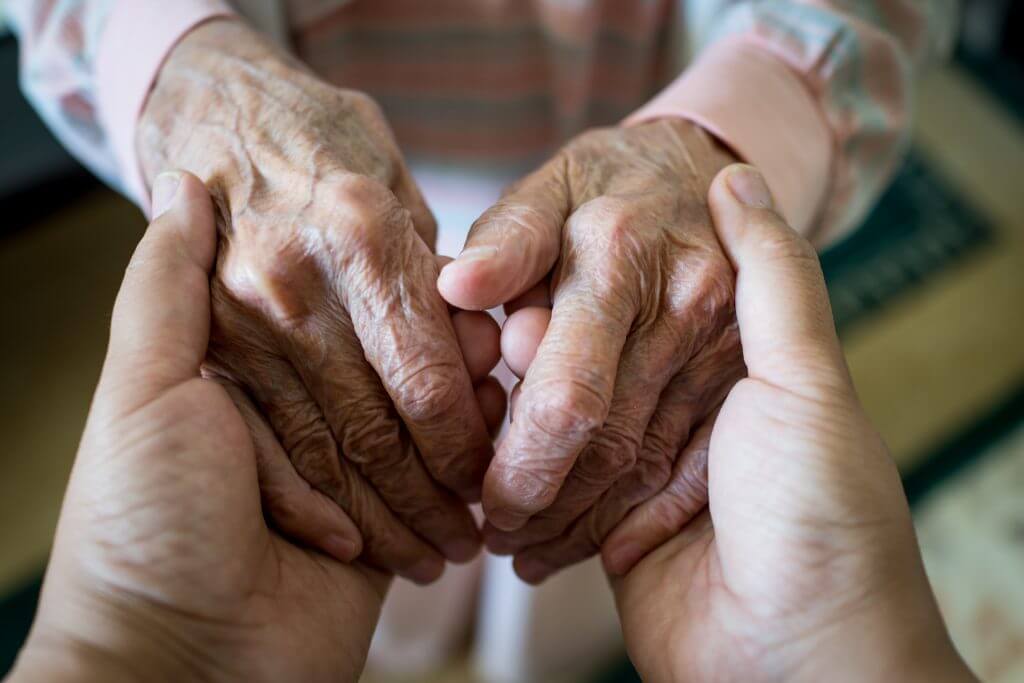 The majority of older people will face advanced illness at some point. Quality of life often then becomes the focus of care over burdensome treatments that have marginal benefit.  Most Medicare expenditures stem from meeting the health needs of older adults coping with multiple chronic conditions, and they are often poorly managed.
The 2014 consensus report from the Institute of Medicine (now the National Academy of Medicine) about end-of-life care in America, noted that advance care planning was needed to guide the selection of medical treatment to ensure that care is aligned with the values and wishes of patients.
Reducing unnecessary and unwanted care may also decrease the cost of care. Advance care planning is associated with a reduction in overall costs resulting from a decrease in inpatient utilization, according to a recent study in the Journal of Palliative Medicine.
Medicare has a significant role in end-of-life care  
The overall cost of end-of-life care is high, and Medicare is the largest insurer of healthcare provided during the last year of life.  CMS recognizes the need to encourage advance care planning for its beneficiaries not only to manage costs, but also so patients can receive the care they want or need as they approach the end of their lives.
In 2016, the Kaiser Family Foundation published a Fact Sheet about the role of Medicare in end-of-life care.  Here are some key takeaways:
Medicare covers a comprehensive set of healthcare services for end-of-life care for both curative and palliative purposes.
Medicare covers advance care planning provided by physicians or other health providers in medical offices and facility settings. Providers can bill Medicare separately and be reimbursed for advance care planning during annual wellness visits and beneficiaries do not incur an additional cost for this service during that visit.
As part of the Patient Self-Determination Act, Medicare requires hospitals, skilled nursing facilities, home health agencies, hospice programs and HMOs to ask patients upon admission if they have an advance directive. However, Medicare patients are not required to have an advance directive before receiving care.
Medicare offers a comprehensive hospice benefit for terminally ill beneficiaries, which includes nursing care, counseling, palliative medications, and up to five days of respite care for family caregivers.
In addition to palliative care for terminal illness, Medicare also covers palliative care services for symptom relief in individuals with multiple serious illnesses.
With an aging population that is increasingly vulnerable to illness and receiving care they may not desire, now is the time to initiate advance care planning with your patients approaching or eligible for Medicare benefits.  Learn ways to jump-start your advance care planning initiative here.
How Patient Decision Aids Help Overcome Common Barriers to Shared Decision Making
Shared decision making (SDM) in healthcare requires active participation by both patients and providers as they share information and jointly make decisions based on the individual needs of patients. This sounds simpler than it often is in practice.
It is not uncommon for the adoption of SDM in clinical settings to be slow due to barriers that weaken the process. It is important to understand what these barriers are so appropriate changes can be made to facilitate meaningful SDM.
Patient decision aids can be highly-effective tools to promote and support the SDM process. Used as part of an overall strategy, these tools may help overcome common barriers.
Insufficient time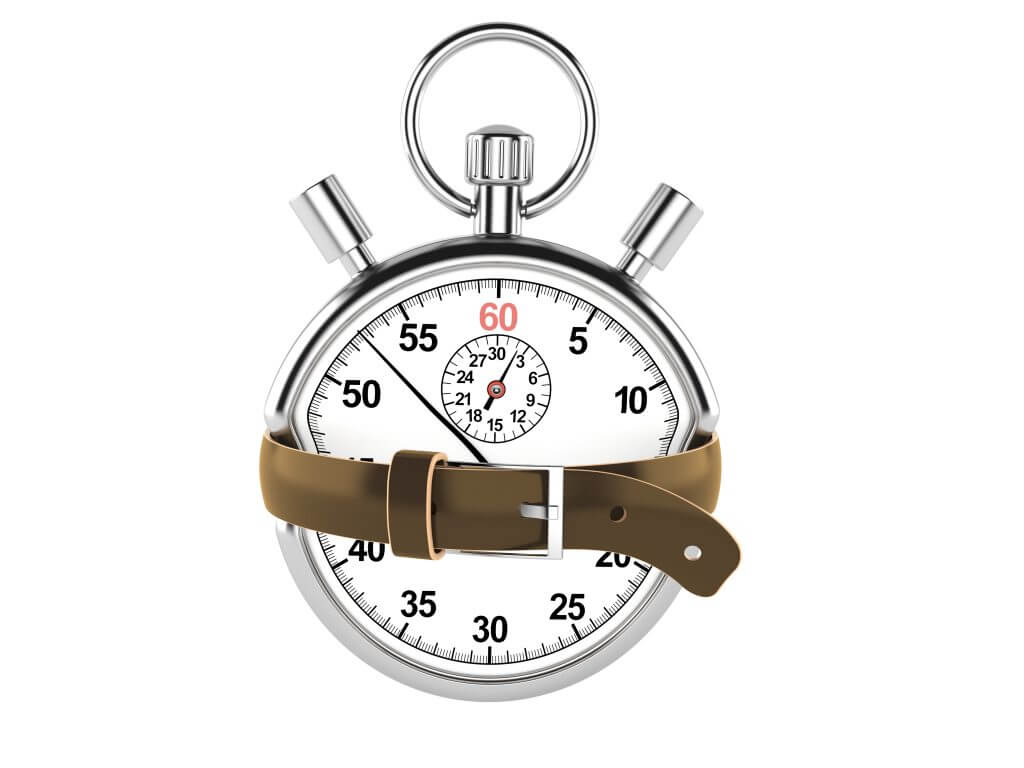 Lack of time during clinical encounters is a major barrier to SDM.  No doubt about it, physicians have a lot on their plates – time pressure is one of the primary causes of the high rate of physician burnout today.  To achieve optimal healthcare decisions that align with patients' preferences, the SDM communication process cannot be done on the fly. 
High-quality decision aids can help relieve healthcare provider time pressure by providing patients with evidence-based, unbiased information on treatment options, risks, and benefits.  They can ignite a meaningful conversation by enabling patients to engage in the process with informed questions and concerns.  When decision aids are integrated into the workflow and used as part of a clinical team effort, they can further improve, simplify and expedite the process.     
Lack of patient education and clinician training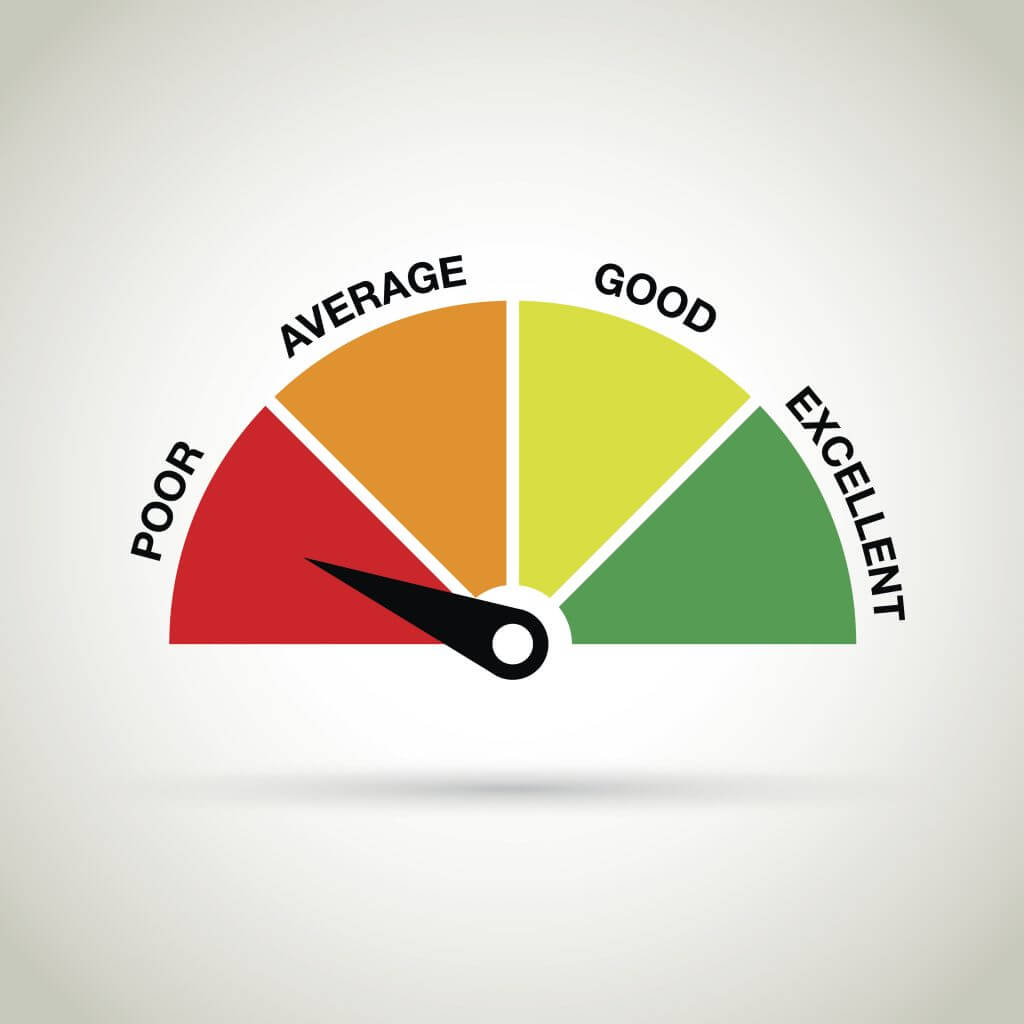 When patients don't know what SDM is and why it's important or how to identify their values, goals, and preferences, they cannot engage in the process.  When providers do not have the necessary communication skills or mistakenly believe they are engaging patients in SDM, a meaningful conversation cannot happen.
Quality patient decision aids can play a vital role in overcoming these stumbling blocks.  Decision aid content that includes education on SDM — what patients can expect, how to actively participate, and why it's important to ask questions and identify their preferences – gives patients the information they need to meaningfully engage.  Orienting healthcare teams to the content and appropriate uses of available patient decision aids will enable them to implement SDM more effectively.  
Low health literacy and differences in language, culture or religion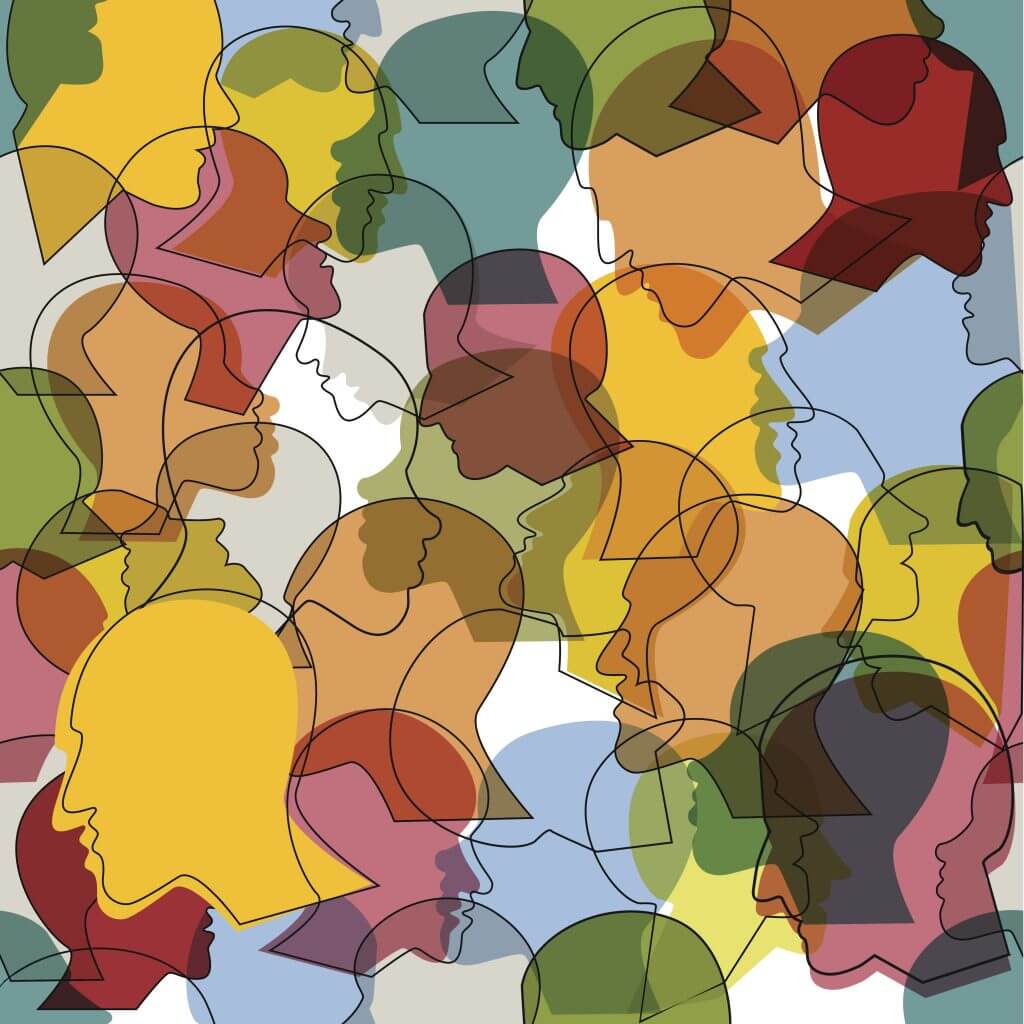 Difficulty understanding complex health information creates a challenge for engaging in SDM.  Culture and religion can influence what care is chosen and how individuals choose to receive it. Being a non-native speaker of English often creates an obstacle to effective communication.  All of these are common issues for providing healthcare in the U.S. 
Choosing patient decision aids that are developed using best practices for health literacy, available in multiple languages, and are values-neutral help overcome these hurdles to SDM.   
Fear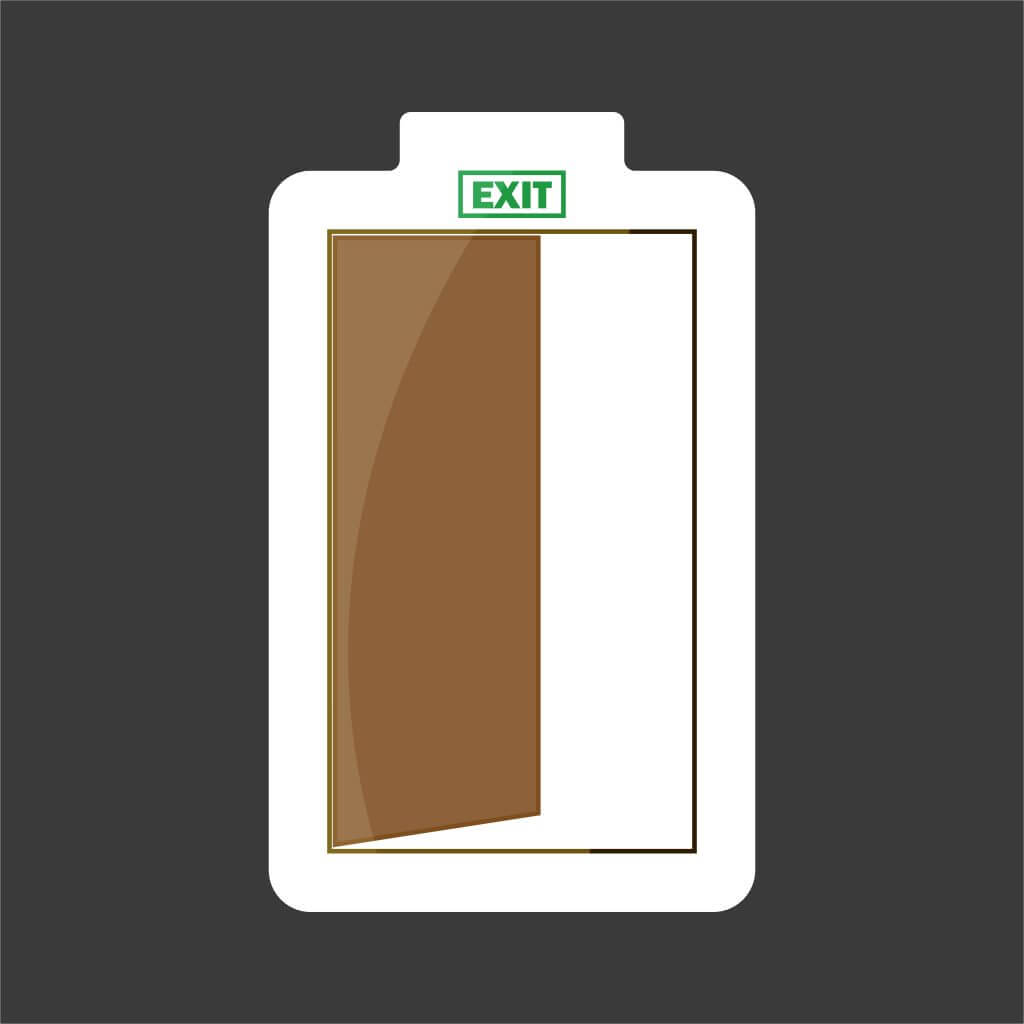 Fear often exists on both sides of the fence when it comes to the two-way communication process of SDM.  Patients may fear being labeled as "difficult" and possibly denied care if they question or disagree with their doctor.  Physicians may fear being liable for malpractice if a shared medical decision, even though evidence-based, leads to an adverse outcome which conflicts with local clinical practice.
For patients, patient decision aids can alleviate the patient fears of asking questions or disagreeing if these tools effectively communicate that input is valued, educate them on the SDM process and offer a deeper understanding of the risks and benefits of their treatment options.  By offering such tools, healthcare providers are indicating their acceptance of the process.  For physicians, use of certified patient decision aids can improve the informed consent communication process and result in well informed medical decisions, which may reduce malpractice liability.     
The value of high-quality decision aids
Achieving meaningful SDM in healthcare requires interventions targeted at both clinicians and patients.  While no patient decision aid is sufficient to guarantee SDM occurs, high-quality decision aids can help overcome common barriers and enhance the process.  
How can high-quality decision aids be identified?  Here are 3 potential ways:
They meet the National Quality Forum's recommendations in the National Standards for the Certification of Patient Decision Aids.

 

Our decision aids are listed as a fundamental resource for patient education and engagement in the National Quality Partners Playbook™: Shared Decision Making in Healthcare.

 
They meet the standards of the International Patient Decision Aids Standards (IDPAS) Collaboration.

                                                                                                                                                                                       
They are certified.

 

Currently there is no national certification process; however, Washington State Health Care Authority is in the process of certifying high-quality patient decision aids in specific categories. The hope is that Washington State's process will provide a model other states can adopt.

 
If you would like to learn more about how ACP Decisions high-quality decision aids can help your organization overcome barriers to shared decision-making, please visit www.acpdecisions.org.
4 Best Practices for Effective Shared Decision Making
Most of us live in a world full of choices – ranging from the most mundane to complex, life-changing decisions.  Undoubtedly, healthcare decisions are among the most significant we may make at some point.  Often, when the time comes to make important medical decisions, many people are overwhelmed and unable to fully comprehend all their options.    
While the majority of patients desire to have their healthcare providers share the best information available to help them make treatment decisions,  wide discrepancies exist between what patients want and how medical decisions are made.  
Shared decision making (SDM) can help bridge the gap between the care patients want and the care they receive. The Agency for Healthcare Research and Quality (AHRQ) defines SDM as open communication between the patient and the provider, who work together to determine a care or treatment plan that outlines the risks and benefits while balancing patient values, preferences, and medical best practices.  
While evidence has shown that SDM improves patient outcomes, supports patient engagement and results in care that is aligned with patient preferences, the practice is still elusive in many healthcare encounters.  Here are four best practices to promote effective shared decision making.
Assess & address patient values, preferred language, and health literacy levels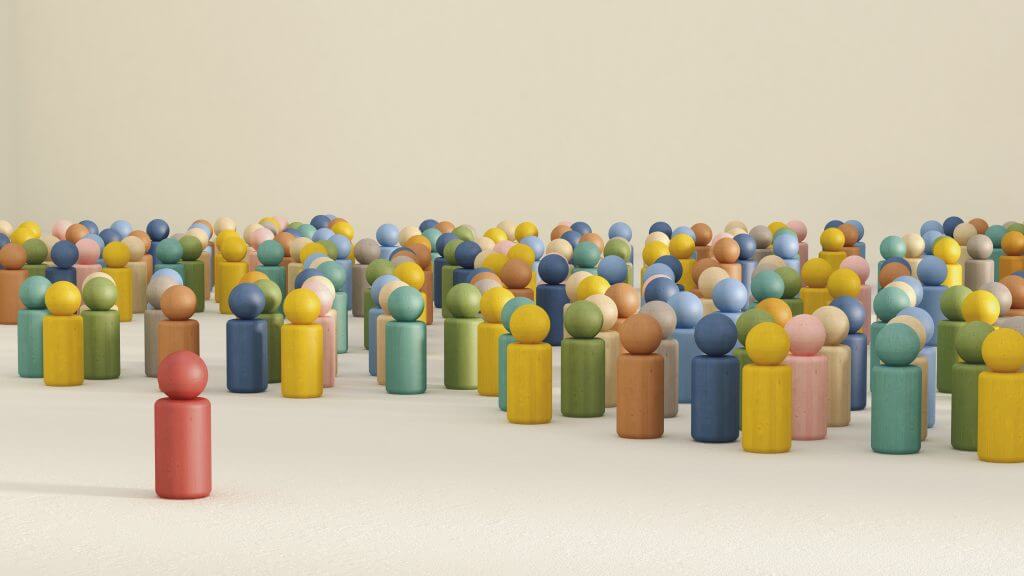 Health literacy status affects patients' ability to utilize health information and services, which impacts health outcomes.  Values vary by culture and have a considerable influence on patient preferences for care.  Additionally, it is important to identify preferred language use for effective communication.  Patients will be empowered to be more involved in treatment decisions through SDM when their values, language, and health literacy needs are addressed through culturally and linguistically appropriate educational materials that are at an appropriate literacy level.     
Practice active collaboration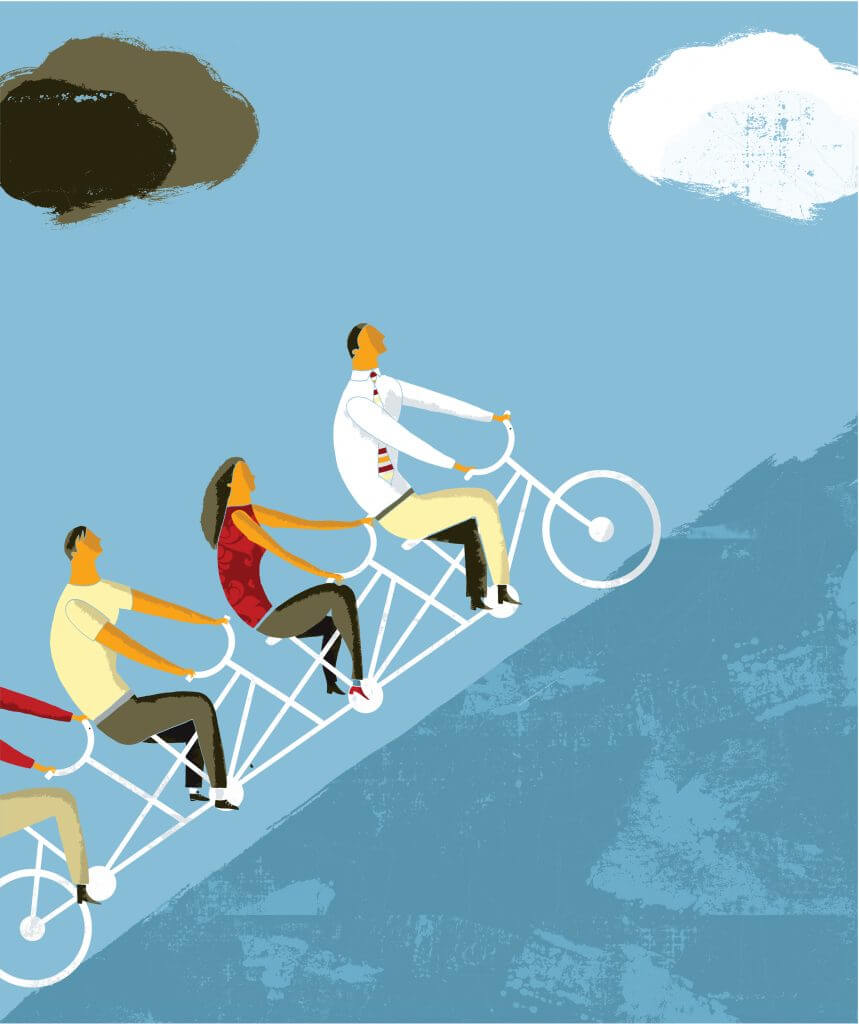 SDM is more than just making decisions about care – it is a process, a conversation, a path to determining the best care for an individual.  The goal of patient-provider collaboration is to select evidence-based medical care that fits an individual's values and preferences.  Determining the best path of treatment requires collaboration between the patient, provider and often, family and caregiver.  During the collaborative process, a clinician introduces options, helps patients explore preferences, guides decisions and involves family members and caregivers where appropriate.  An open dialogue between patients and their providers results in better compliance and outcomes.  
Use evidence-based educational resources and decision aids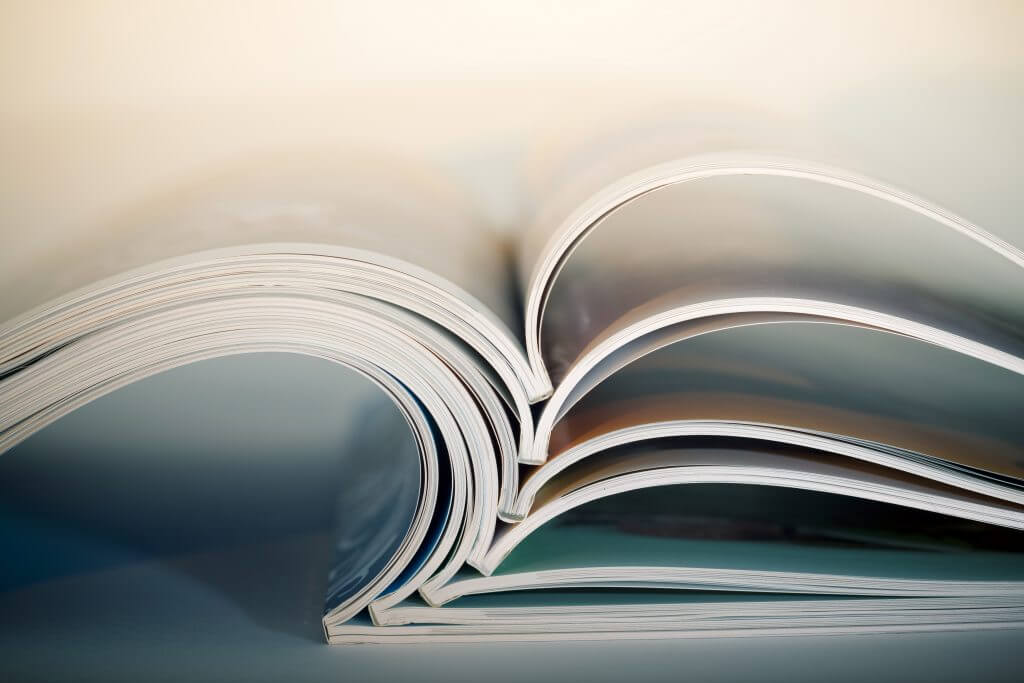 Patient decision aids facilitate patient engagement and encourage more involvement in treatment decisions.  The International Patient Decision Aids Standards (IPDAS) Collaboration recommends using high-quality, unbiased and evidence-based patient decision aids to help patients obtain information on decision options.  Decision aids may include printed booklets, videos, or web-based resources designed to help patients and their families and caregivers participate in SDM.   These tools can help patients clarify and communicate their personal values to their providers by providing them with information on the risks, benefits, challenges and alternatives to care options.    
Streamline the SDM process into daily workflow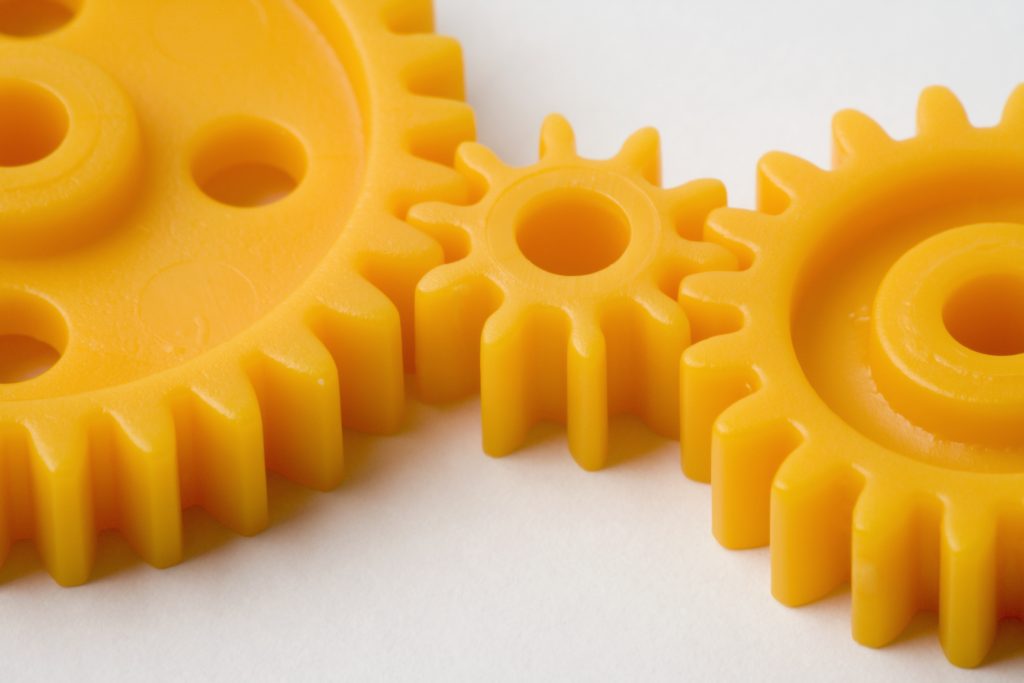 Embedding SDM into clinical workflows ensures the process is integrated into care delivery.  Using Health IT systems, such as EHRs, to identify situations in which SDM should occur and to simplify documentation and access to tools, will galvanize the process.  Some examples include:  
Flagging patients with specific situations or conditions to trigger a conversation
Providing access to standard SDM tools focused on end-of-life care options to support advance directive documentation
Offering the ability to prescribe patient decision aids to patients via the EHR
Delivering prompts to access a relevant patient decision aid
Shared decision making drives patient-centered care that is aligned with patient preferences.  Employing these four best practices will enable healthcare providers to engage in effective SDM with their patients.  
ACP Decisions creates evidence-based video decision aids that empower patients and healthcare providers to engage in shared decision making.  Our advance care planning videos are patient-centered and designed to help patients optimally navigate their healthcare.  To learn more please visit www.acpdecisions.org.
Five Ways To Jump Start Your Advance Care Planning Initiative
Whether your healthcare organization has an advance care planning initiative in place or is still in the discussion phase, you may find the process has stalled and needs a jump-start. National Healthcare Decisions Day (NHDD) is a perfect time to focus on and reinvigorate an advance care planning program.
National Healthcare Decisions Day (NHDD)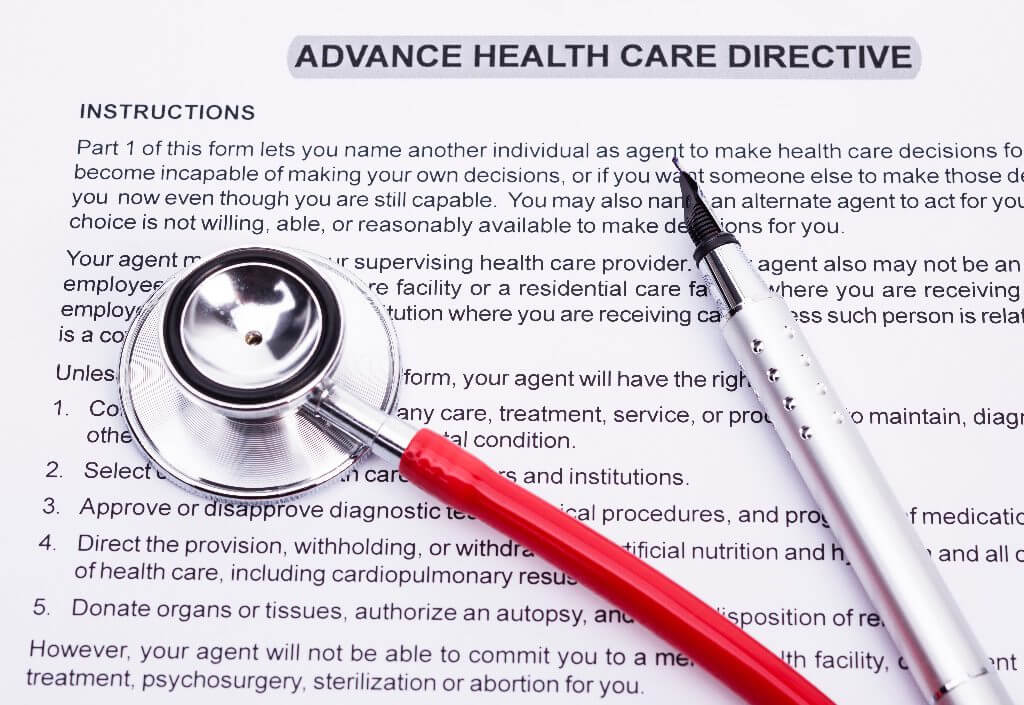 National Healthcare Decisions Day (NHDD) is a national initiative to inspire, educate and empower the public and healthcare providers about the value of advance care planning. This year, NHDD Week is observed April 16 – 22 with the overall theme: "It always seems too early, until it's too late."
Each day of the week has its own theme focused on a key step individuals and providers can take to participate or share in making healthcare decisions. Notably, the theme for Friday, April 20 is Facilities Focus: A day for healthcare providers of all sort to promote advance care planning and on Saturday, April 21, the theme is Professionals Preparedness: A day to ensure that all professionals (healthcare, clergy, legal, and others) understand and can promote advance care planning.
Even if you haven't planned activities to coordinate with NHDD, there are strategies that you can use to get (and keep!) the ball rolling.
Strategy #1: Community Outreach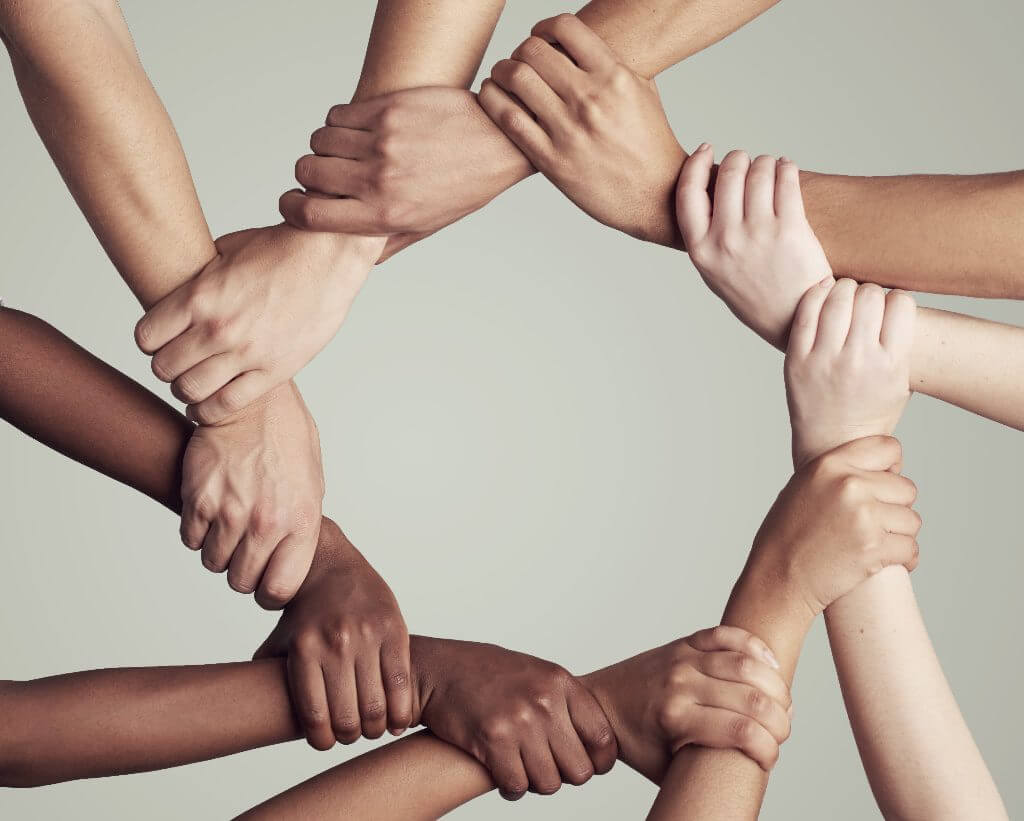 Informing and educating people in the community is a simple and effective way to engage them to ask questions and initiate conversations around advance care planning. A few ideas:
Provide a link on your website to the National Healthcare Decisions Day (www.nhdd.org) site, which is a great resource for information.
Distribute or post information about advance care planning within healthcare facilities, local physician offices, local retailers and other public buildings/spaces.
Work with the local library system to create a display with books and resources about shared decision-making and advance care planning.
These and more ideas can be found here.
Strategy #2: Promote Shared Decision-Making with Patient Decision Aids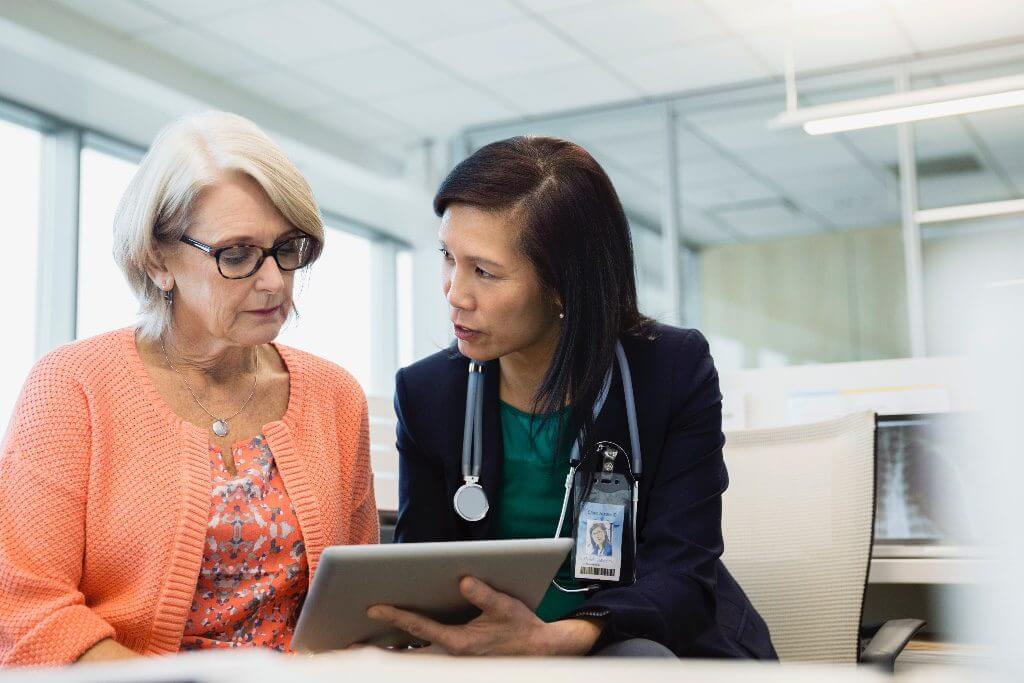 Patient-clinician shared decision making (SDM) is an essential part of informed advance care decisions. Meaningful conversations using SDM help bridge the gap between the care patients want and the care they receive.
Patient decision aids in the form of print, audiovisual and computer-based tools engage patients to take part in shared decision-making and overcome barriers, such as low health literacy or fears of being denied needed care. Patient decision aids have been clinically proven to reduce patients' conflict about decisions, improve comprehension and participation, and improve adherence to treatment and chronic disease control. Decision aids also facilitate these conversations.
The keys to follow-through are to build awareness that the decision aids exist, make sure they are easily accessible and to train providers on how best to use them. Offering "lunch and learn" educational sessions within your facility is a simple way to encourage use of these tools. A great resource for fostering shared decision making within your healthcare organization is the National Quality Partners Playbook™: Shared Decision Making in Healthcare, which can be accessed on NQF's website.
Strategy #3: Provide Resources & Access to Clinical Training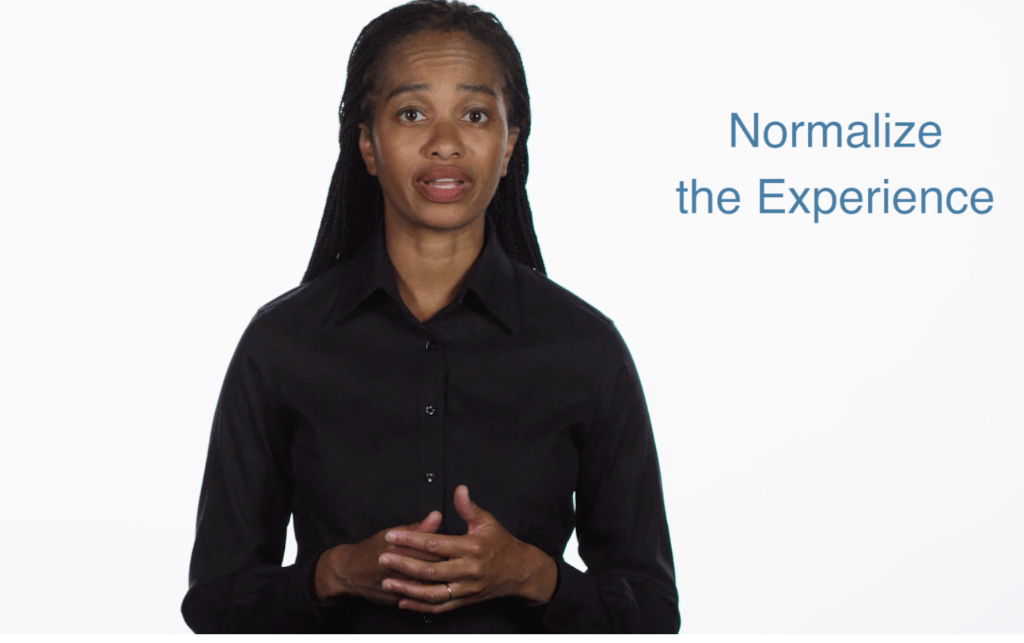 Many clinicians lack training in shared decision making and advance care planning, which is a primary challenge to initiating and having meaningful and effective healthcare decision conversations. For this reason, it is critical to enhance clinician skills. Some easily-accessible training resources include:
Strategy #4: Empower Healthcare Professionals to do Their Own Advance Care Planning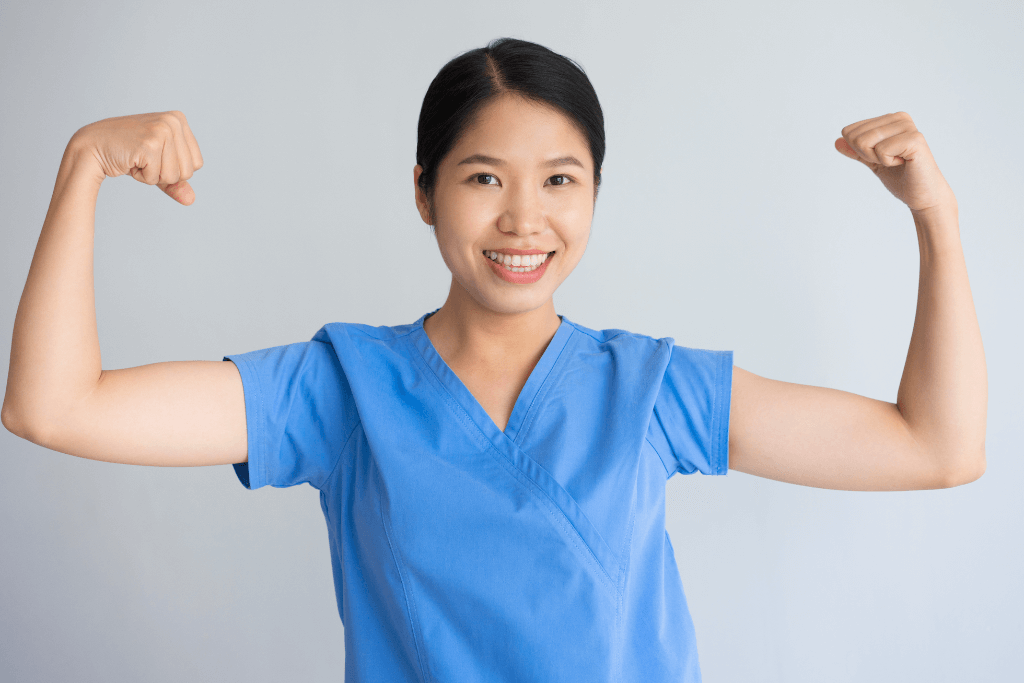 It is much easier to broach a sensitive or complex topic and process when you personally have experience with it. One barrier to having these patient-clinician conversations is the clinician's own discomfort with approaching the subject. Baptist Health South Florida remedied this challenge by encouraging their healthcare providers to attend a CME/CE education class called "A Guide to Effective Conversations about Advance Care Planning."
The result was the participants had their own conversation and in turn educated family members and friends about advance care planning. The class also provided them with skills to have more effective conversations with patients.
Strategy #5: Keep the Dialogue Going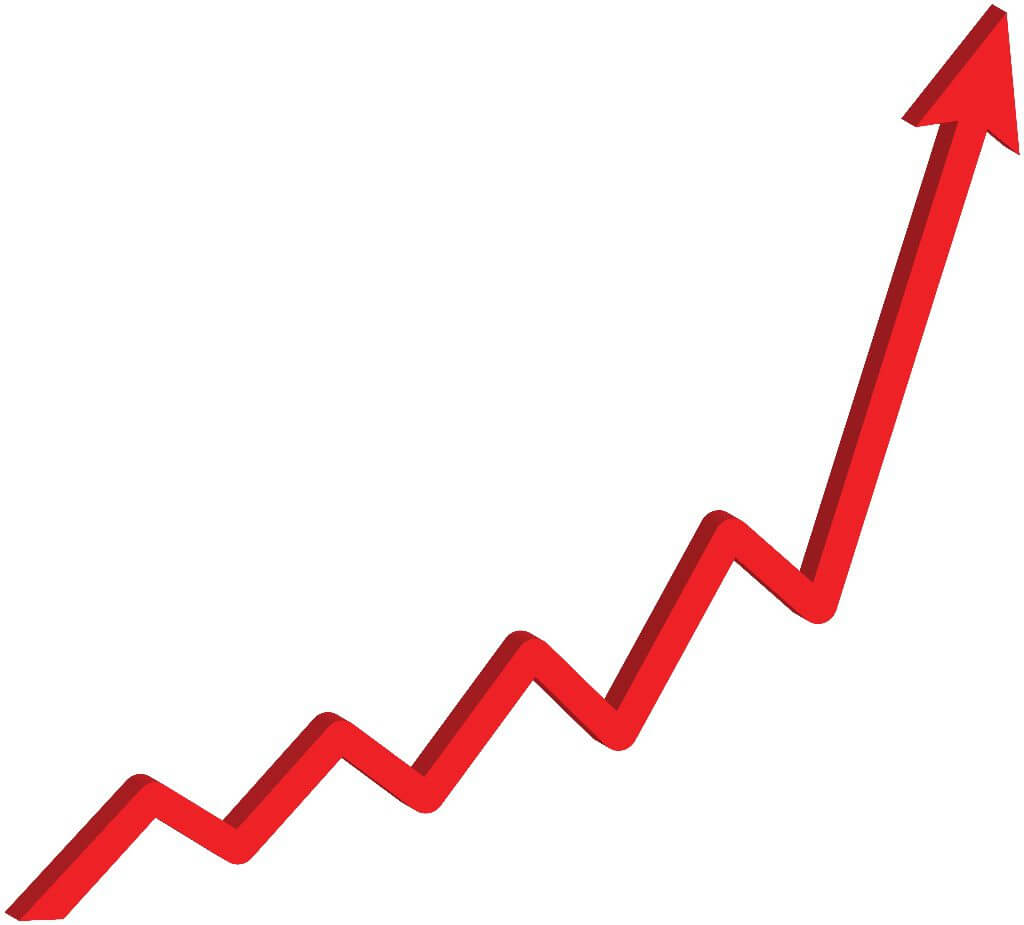 It's not uncommon for one initiative to stall when there are other ones vying for attention. For this reason, it is crucial to keep your advance care planning initiative in the forefront of healthcare professionals' minds. A few tips:
Publish short articles in your organization's newsletter about successes, available tools, educational opportunities, etc.
Provide buttons or stickers to share and wear that say "I've had the Conversation" or "Ask me about advance care planning"
Send out an email or a series of emails to employees encouraging them to complete their own advance directive and/or informing them of community events or organization updates related to advance care planning
Make 2018's NHDD the event that jump-starts your advance care planning initiative!
If you would like to learn more about how ACP Decisions' high-quality decision aids can fit within your organization's advance care planning initiative, please visit www.acpdecisions.org.